ABOUT NOSWORTHY CREATIONS
Deandra Nosworthy, creator of Nosworthy Creations is a renowned South Florida make-up artist from Jamaica. Her passion for make-up began working as a model in fashion shows and the desire to create her own look. At the age of 18, she began to create her signature look by working for Clinique and Estée Lauder and more.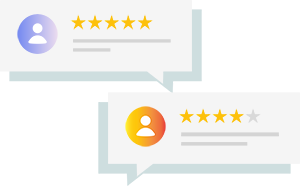 "Deandra is amazing!!! I hands down think she is one of the best makeup artists I have met. She did my makeup for a wedding and I must say she did a phenomenal job. I absolutely loved it, she made me look stunning and it was so natural (just the way I wanted it). I received so many compliments that day.

She is extremely professional and knowledgeable. Anyone that uses her services will be in good hands, you won't be disappointed !!!"
Sheraine M.
My experience with Deandra was awesome, her ambiance is something your soul craves. Her hospitality was welcoming, and her overall customer is A plus. She has a very creative mind and will definitely help you to get the right makeup to match your occasion / outfit.
She'll randomly pop up when it's close to your appointment as a reminder, to me that's awesome especially if you're that forgetful one

Deandra is very professional she'll get respond to you in a timely manner which is also Awesome for me!

She made us feel special and that we were in good hands, conversation are exciting and interesting. I already stared recommending her to my friends and family or should I say her work speaks for itself? Because they're already asking for her information. Myself and my daughter felt and looked beautiful it was a special moment, couldn't have chosen a better makeup artiste!

I'm not even exaggerating or anything this is truly we felt. Definitely recommend!
Thanks again."
Pat
"Make up was flawless, best makeup I got done!! My birthday photo shoot was lit !!!"
Kadeem
"Thank you for making my appt so easy. I really appreciate. Chantel was so professional and amazing she slayeddd my look. Felt so beautiful. Looking forward to working with you again."
Cindy
Nosworthy Creations is one of the most professional groups of makeup artists that I have come across. They are punctual, kind, and they always beat my face beyond my expectations. I would recommend Nosworthy Creations in a heartbeat and continue to be a customer.
Anneliese H.
I booked Nosworthy Creations for makeup services for my birthday. Deandra is such a wonderful and positive person to be around. Her services will not only leave you looking fabulous but you will also feel beautiful on the inside. I will definitely hire you again for another event in the future, I will be sure to refer you to everyone I know looking for a makeup artist so they can also get the Nosworthy experience.

-Happy Customer, Kayde